Aamgard Engineering
Dipl.-Ing. Michael Bauermeister
Grabenstraße 212
D-47057 Duisburg, Germany
Internet: www.Aamgard.com
E-Mail: info@Aamgard.de
Phone: +49 (0) 203 / 31 75 645
Mobile: +49 (0) 173 / 274 0 277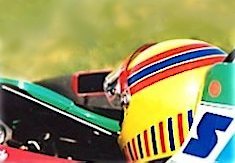 Aamgard Engineering
Alexander Maxwell MSc
Bradbourne Drive 22
MK7 8BE Milton Keynes, UK

Internet: www.Aamgard.com
E-Mail: info@Aamgard.de
Phone: +44 (0) 190 / 828 888
Mobile: +44 (0) 797 / 957 398
---
Administrative Informations
Copyright-Info / Brand Information: All text, images and page layouts on this internet presentation are subject to international copyright. Any use of images and / or text is prohibited without the prior written permission of the author. The terms "Aamgard", "Aamgard Motorsport Service" and "Aamgard Engineering" as well as the Aamgard logos and brand labels are trademarks of the author, protected by international copyright laws.
Links Disclaimer: This site displays several links to other websites. We have made our best efforts to check the contents of these linked sites. However, should you find any offensive or illegal content on a linked internet page, please notify us as soon as possible.
Photo Credits / Copyright of Used Pictures: The copyright of most of the pictures used on these web pages is at the author. Some photos are provided by our customers. In any case of third party copyright, please get in contact if you feel offended by the use of the pictures. The related pictures will be immediately deleted or referenced to your choice.
Privacy: Our internet pages neither use cookies nor other methods to spy on you. If you send us an e-mail or contact us by phone or letter, we will use your transmitted data to work on your request. Also, we will carefully store your data and provided information. If you do not want this please do not contact us. We treat all enquiries and the data of our customers confidential and with care and respect. Without customers approval, we will not forward data to any third party.
Data Disclaimer: The data and informations displayed on these internet pages have been edited carefully. Nevertheless errors never can be excluded completely. We have to exclude liability regarding correctness and completeness of the termed informations.
Terms of Business: Here you find our ToB / AGB.
© 2002-2022 Aamgard Engineering • DE230807740 • All rights reserved.
---