Dashboards, Instrument Boards and Switch Panels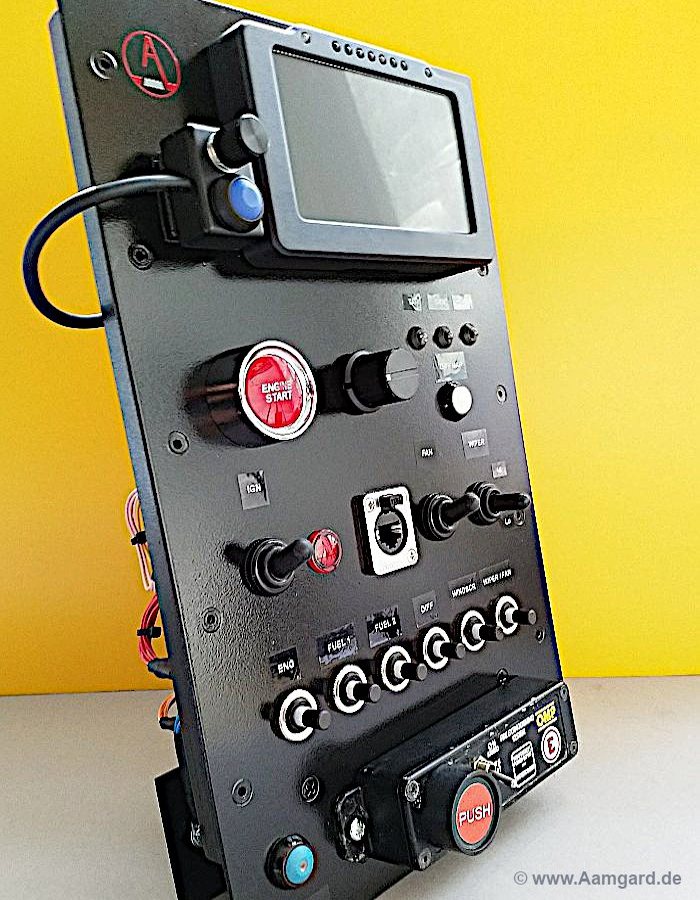 Systematic placement of components and form-follows-function aesthetics are the characteristics of a good dashboard. Every switch, where it should be, every gauge and display readable at a glance, warning and signal lamps with clearly assigned colours - this is how Aamgard Engineering design and build instrument panels for classic and modern racing cars, sport boats and test beds.
As carrier plate we usually employ FR4 materials, warp resistance sandwich composite boards or carbon fibre sheets. With good planning and modern wiring materials, at classic car restoration typically we can achieve a weight save of up to 30% to older original parts.
With our dashboards and steering wheel panels we only assemble quality components: Vibration proof switches and push buttons, ETA circuit breakers, aviation grade relays or electronic relays of own make and autosport connectors from Deutsch or Souriau. Special mechanical parts are done by 3D print inhouse. For classic cars we notably take care of authentic look, especially with gauges and signal lamps - but without dispense of modern quality.
Do you need a new dashboard, instrument panel or steering wheel equipped with electronics? We would be pleased to give first advise either by phone or via e-mail.
---